Hi, how are you ?
Today, I come back with a face contour palette. I use this kind of products for events like weddings, Christmas, … so I like to write posts about them but just tell me if you find that useless. I picked a palette made by Kat Von D Beauty which is a really successful brand theses times. Kat Von D is born in Mexico. She is a tattoo artist and TV star. Her brand offers attractive and original products, very pigmented and long-lasting. All of them are cruelty free. I do not have any at home but I am currently dreaming about them.
The palette Shades + Light Contour is presented in a rectangular cardboard box. For those of you who want to know ; there is a mirror inside it. The products are sorted in two rows. The upper one is for lighter shades and the bottom one is for maroons and darker shades. Here are they, from left to right, first upper then bottom.
Lucid : light beige with shades of pink
Lyric : light yellow
Levitation : light peach
Sombre : pinkish taupe-mauve
Shadwplay : golden maroon
Subconscious : intense maroon
Some people seem disappointed because these products were not originally made of powder and not creamy. But there is now a cream contour palette. Many people maintain that they are long-lasting and cover skin flaws very well. The palette costs 45€ / £37 / $49. Just tell me if you need help to shop it somewhere, I cannot list all the shops and webshops selling it around the world.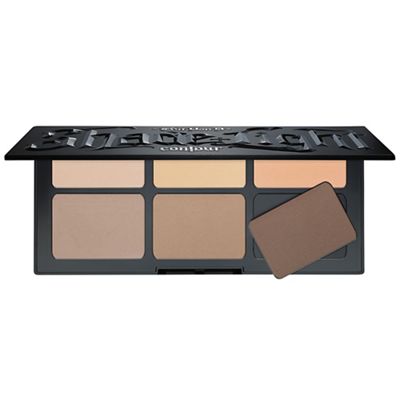 Something to add ? 🙂
Have a nice day !